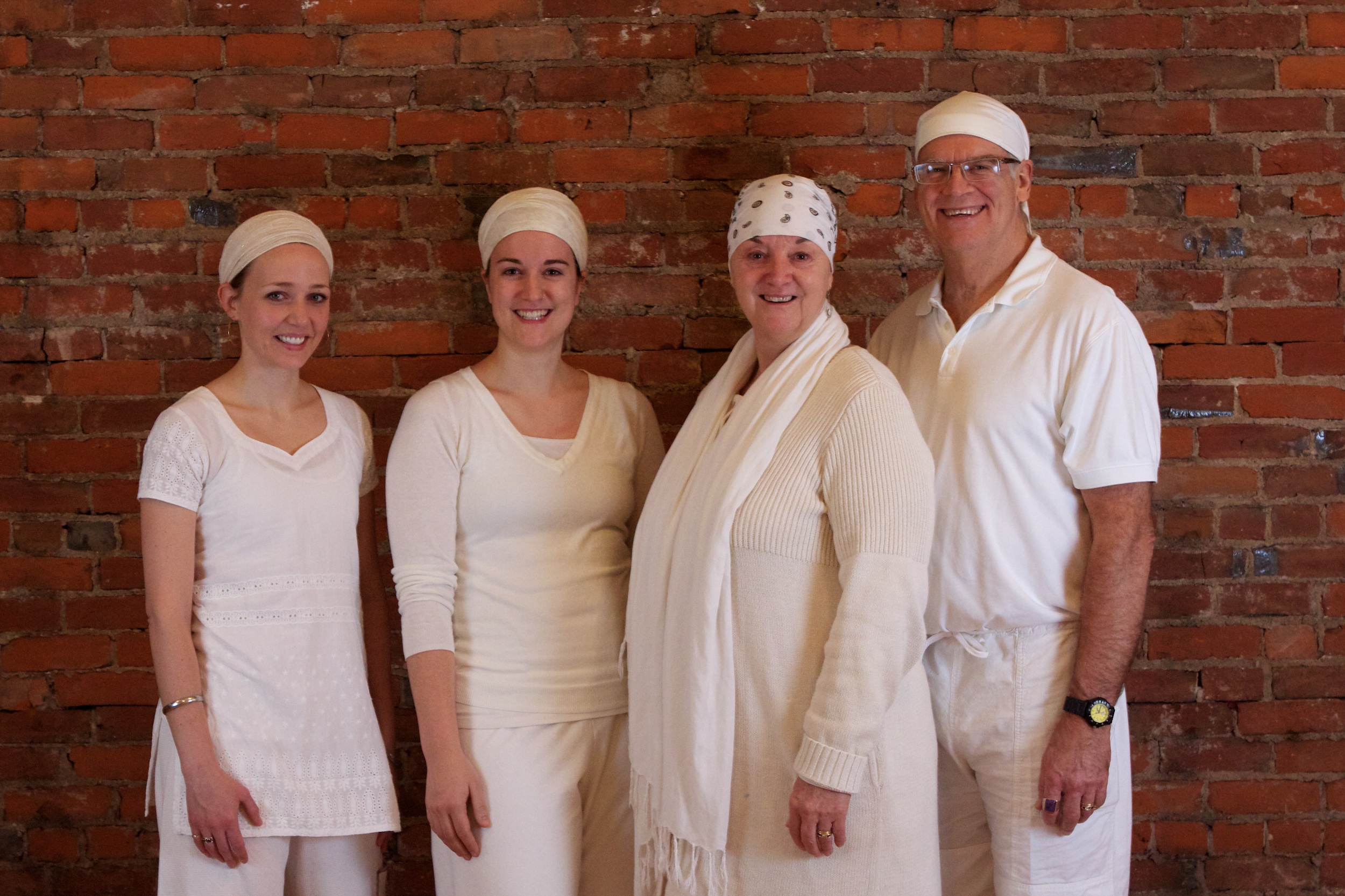 What is Kundalini Yoga, as taught by Yogi Bhajan?
Kundalini Yoga is also called the Yoga of Awareness. Kundalini yoga classes typically include held postures, energetic movement exercises, mantra (chanting), pranayam (breath work), meditation and relaxation. Kundalini yoga works to bring a greater sense of well being, energize, heal the body, bring stress relief, help to maintain healthy weight and improve flexibility. Kundalini Yoga is much more than just a system of physical exercise it is also a dynamic, powerful, tool for expanding awareness. Classes are designed to challenge each student at their own level and are do-able by everyone!
Kundalini Yoga and Meditation Classes
Location: River Garden Yoga Center First Class Free! // Drop in $15 // 10-Class Pass $130 // good for all Kundalini classes at River Garden, for 4 months
Location: Girasole Yoga on Central // $10 for your first 10 days! // Drop in $14 // 20 Classes $200
All classes are appropriate for any level.
You may start at any time.