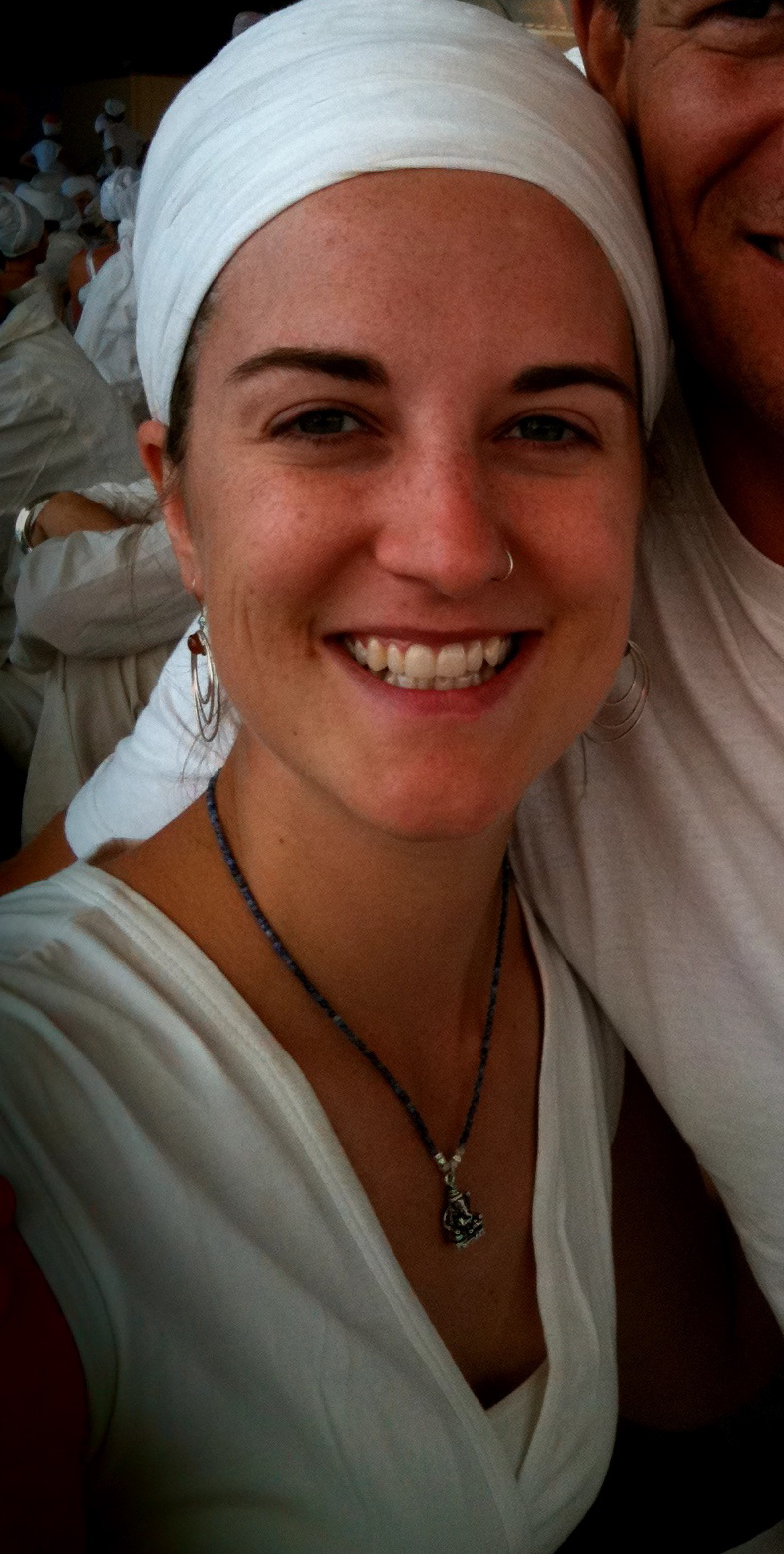 Nirmal Lumpkin
Nirmal Lumpkin enjoys helping clients and students on their path to their highest and healthiest life. She began her study of the body and wellness with extensive training in dance from the age of 3. Nirmal began to explore the practice of yoga in early 2001. After taking her first Kundalini Yoga class she felt deeply at home with the practice. She currently teaches Kundalini Yoga and Meditation as taught by Yogi Bhajan in various locations. She is a Level 2 Certified Teacher (500-hr) with the Kundalini Research Institute and a Professional Trainer of Kundalini Yoga with the Aquarian Trainer Academy. Nirmal is an engaging and practical teacher and trainer specializing in Physical and Yogic Anatomy and Postures.
Upon completing her study of dance with a BFA in Dance from SUNY-Brockport (May 2005). Nirmal decided she wanted to create a life of service. Nirmal went back to school to become a Massage Therapist. She attended Northwestern Health Science University, a COMTA accredited program (December 2006). She has been nationally certified in massage and bodywork since 2007. She has completed additional training in Bodywork for the Childbearing Year and Active Isolated Stretching.
Nirmal is passionate about and intrigued with the study of the Human Body in all of it's forms. This passion lead to her first book Enlightened Bodies: Exploring Physical and Subtle Human Anatomy, which was published in 2015. This work explores the study of the human body from many different angles from physical-gross anatomy to a subtle understanding of chakras and meridians.